To be clear, this isn't about blame or pointing a finger at all the bad learning experiences you've had or heard of before.

This is about recognizing the powerful effect this has on you're learning and ultimately your success as as animator.
​
This is about taking responsibility, as it's not your fault that you've had the wrong guidance before, but it is up to you to do something about it moving forward - you're dreams depend on it.
These next 2 truths, most students never see coming and they are crippling.
This one certainly took me by surprise.
I thought if I was learning at the best school and from current working professionals - all of them would be amazing teachers.
But even the best schools are plagued by bad instructors.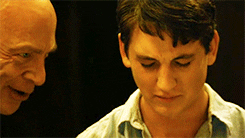 Some teachers knock you completely off tempo
Don't get me wrong though, there are a lot of great instructors that are also professionals but it's all too often hit or miss.
Why does this happen?
Sometimes their teaching style just isn't the right fit

Sometimes their just winging it with their teaching - no plan to make sure you get the most of the class.

Sometimes their jaded after years in the industry or wore out from work and their lack of enthusiasm becomes contagious

Sometimes they struggle with the technology - the webcam, the class recording, the internet, and end up wasting half the class on it.

Sometimes they can't clearly communicate what they know, or they actually know less than their students (yes this actually happens)


These might sound extreme, but if you've taken a class before you've probably experienced at least one of these. And when you're spending $1,000's of dollars per class these issues should be a rarity.
Imagine if John Lasseter, Glen Keane, Richard Williams, and Brad Bird each offered to teach you animation every week for 2 hours.
Yes, the CEO of Pixar, The animator of Tarzan, The director of Roger Rabbit, and The Director of Incredibes - all sitting down to just teach you -nobody else.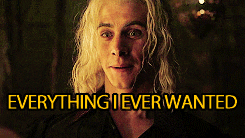 "Every animation struggle I have would disappear!"
​

You're probably thinking: "AH man, sign me up!" right?!
But there's one major catch:
They can only teach you about the mechanics of a bouncing ball.
They can't talk about story, acting, planning, creativity, cameras, workflow, or applying for work.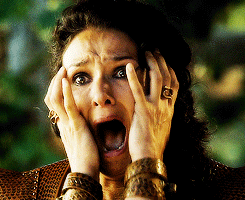 "Why cant the pros teach me everything!"
Now wouldn't that be a HUGE bummer...
You'd probably be hoping to learn about all those different subjects that they are masters in - wouldn't you?
I know I would.
This is an oversimplified example but this is basically what happens with virtually every animation school - even the best ones.
Every school teaches you the mechanics and acting. How much they teach and how well they teach it of course depends on the school but they all barely scratch the surface of story, planning, workflow and other critical aspects of being an animator.
So even if you do manage to have an exceptional instructor they may be hindered by what they are supposed to teach and how much time they have.
Sure, the school might have some saved lecture videos or short demos here and there, but as a whole they have a rigid course structure that doesn't allow time for developing other key skills.
This kind of focus can be all that some students need to succeed. Yet, many students fail to learn essentials like:
A fast personalized workflow to stay productive and happy.
How to plan so good your shot is a breeze to animate
Or how much story and entertainment really matter in shot (and how to make it jaw-dropping, sad, or hilarious)


These essentials skills aside, even if you do have a specific problem with mechanics or acting, your instructor may not have the time to focus on helping you through it because of the way the course is planned out


You may have to move on before you're ready for the next class
You may not have the time to get your questions answered clearly in class - perhaps with a demo or in depth critique.
And the class assignments may not specifically teach you the easiest way to fix your animation struggle


Most of the students who face these hurdles never make it over them. They stumble through from one class or job to the next letting the problems compound - making their success far more challenging.



Stumbling to the finish takes a while...
​
It's true you're not supposed to be perfect out of school but you should at least be 'good enough' to get hired - and many aren't.


Again this isn't about casting blame. This is simply about pointing out what's holding you back from getting the right animation guidance so you can reach your dream job with less stress, debt, and doubt.
Well - imagine if you had personally tailored live feedback with strict deadlines on exactly what you're struggling with right now - no matter what level you're at.


Imagine skipping the massive amounts of time or tuition like you need for a full school program or a specific class that only focuses on 1 topic.


Imagine being able to learn in a group setting where basic and advanced students pitch in their ideas and notes together.


Imagine having a mentor that deeply listens to all your struggles, presents clear answers based on years of experience in VFX, Feature, and Game Animation at the Biggest Studios, and pushes you past what you're capable of with a custom tailored plan month after month.


Does that sound like the right guidance to you?


Is that the guidance you're seeking?


Yes?


Now you can have it.